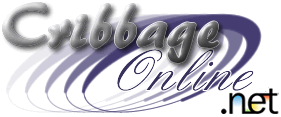 Donate
CribbageOnline.net currently provides our Mulit-player Cribbage Game for FREE. It is only through your donations that we are able to meet the costs of hosting this site, developing the game, and hosting the game on our servers. If you wish to make a donation please fill out the form below.
Click below to donate
We are now using PayPal service to process the donations to this site. If you do not wish to use a PayPay account please click the link to use your credit card or debit card after you follow the link.
Thank you very much to those of you who have donated.

About Us
|
Privacy Policy
|
Disclaimer
|
License
|
Contact Us
| ©2011 Twoopy Entertainment, LLC